Sports social networking platform LockerDome announced today that it has secured more than $1 million in a mere six week long round of funding led by St. Louis Arch Angels. A large chunk of the funding came from local investors including Cultivation Capital and Capital Innovators in the round that doubled the company's financing.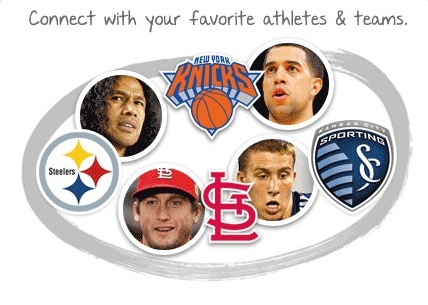 The service allows players, coaches, and fans to connect with one another in an online community. Athletes can reach out to their fans and sports enthusiasts can follow all their favorite players, and even make a public scrapbook of their favorite sports memories. LockerDome has grown to host 850,000 unique users each month, many of which are high-profile athletes like Troy Polamalu of the Pittsburgh Steelers.
According to the startup, more than 900 of the US' top sports brands have launched a LockerDome network alongside other social networking platforms like Facebook and Twitter.
The company has been referred to as "the LinkedIn for athletes," and boasts an impressive board of directors, includeing Square co-founder Jim McKelvey. Earlier this year the founder called LockerDome "the real deal."
"When I saw the mattress in the office, I knew this was a great company," McKelvey said.
LockerDome is a graduate of Capital Innovators' startup accelerator, which will begin its Fall 2012 class in September of this year. Along with two other Capital Innovator graduates, LockerDome is among the top five startups in the city of St. Louis.
"We'd like to give a huge thanks to the St. Louis investor community, whose support has been fantastic," said LockerDome CEO Gabe Lozano. "Oversubscribing on a million-dollar financing round in only a matter of weeks not only speaks to the strong growth and demand that LockerDome is experiencing, but to the quickly emerging St. Louis tech startup ecosystem."