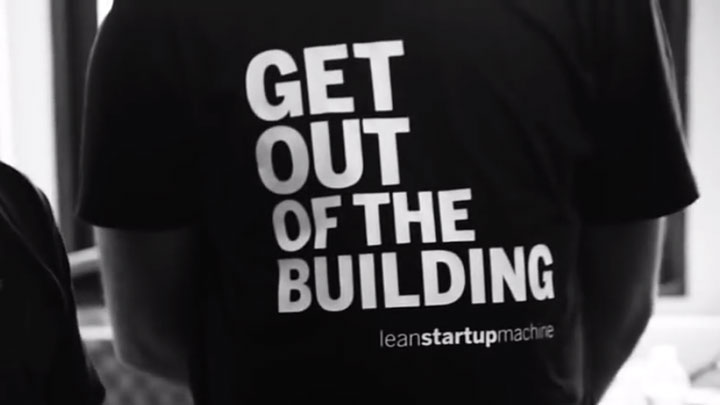 We all know that starting a business takes a lot of hard work.  (Ok, ok. That's a huge understatement.  Blood, sweat and tears may be more like it.)  Until you take the plunge, I'm not sure you can truly understand just how difficult it is to make a business successful. And, there's not really a way to make the process any easier.  Or is there?  A new event could be coming to your town that wants to help you by validating your business ideas.  Are you brave enough to hear what they have to say?
The event is Lean Startup Machine, founded by Trevor Owens, an entrepreneur and thought leader on Lean Startup methodologies.  After failing what he calls "a bunch of startups," Owens went on a quest to understand more on this complex topic by taking every class on entrepreneurship he could at NYU.  Now, he puts on these workshops to help entrepreneurs just like you be more successful.  Well, that or crush your dreams.  But don't worry.  It doesn't sound like it, but it's actually a good thing.
"We do crush people's dreams, but in an empowering way. People go through the workshop, and the second day it's very, very discouraging," explained Owens of the process. "Human beings have an infinite capacity to rationalize, and we rationalize that our ideas are awesome, and that they're going to be successful."
Before you scoff at that, keep reading…  Here's where it gets better.
"When you are smacked into reality at a bootcamp, there are mentors walking around questioning you and pushing you to find customers," said Owens.  "We're really afraid of being denied, especially when we believe in our ideas so much.  We have a lot of people who break down in the workshop. But next day they come back.  It just opens your eyes to a whole new world, and it's a very empowering feeling by the end of it."
While getting "smacked into reality" may not sound like a fun time, it could be just the thing you need.  Whether you need to pivot a bit or simply start all over, the experts at Lean Startup Workshops are going to provide you with invaluable feedback.  After all, you just might be one of LSM's success stories, like Twenty20, who hit a $1.5 million annual run-rate just six months after attending a workshop.
The workshop itself is three days, and it's the perfect breeding ground for you to test new ideas with actual customers, be mentored by experienced entrepreneurs, use their feedback to pivot into viable opportunities, and have the potential to make thousands of dollars by the end.  Mark Abramson pivoted five times before making $4,500 for his idea in just 90 minutes at one event.
But there is a catch… If you want LSM to come to your town, you have to make that happen by unlocking your city.  They go to great lengths, even testing potential mentors in workshop cities, so they're not coming unless there are enough people there who want them.
They've already hosted 125 events in over 50 cities around the world, and depending on the size of your city, you might be able to unlock one with anywhere from 150-250 entrepreneur signups.  "I'm really not necessarily excited about any particular city; I'm excited about the city that I would have never considered, especially smaller cities that I never thought would unlock," said Owens.  "There are tons of people pursuing entrepreneurship, and I love that we can go to a smaller city and have a workshop there."
What do you say St. Louis?  How about you Nashville?  Click on your city if you're interested in unlocking it and provide your email address.  That will get you one step closer to seeing this event in your town.
Owens did say he'd love to come to St. Louis…  But that's really up to you.