Hostirian's Borman Drive data center has been part of the St. Louis tech community for over a decade. Since 2001, Hostirian has grown to 30,000 square feet of data center space, providing data services for both Fortune 500 companies and promising startups alike.
The long-running St. Louis tech company offers co-location hosting, dedicated servers, and hybrid cloud solutions. Hostirian currently runs the only cold row containment center in the entire state out of its network headquarters in Maryland Heights. As opposed to a traditional storage setup, where racks are cooled by air condition vents along the walls, cold row containment isolates each rack into a pod where it is cooled directly and any remaining hot air is siphoned from the back.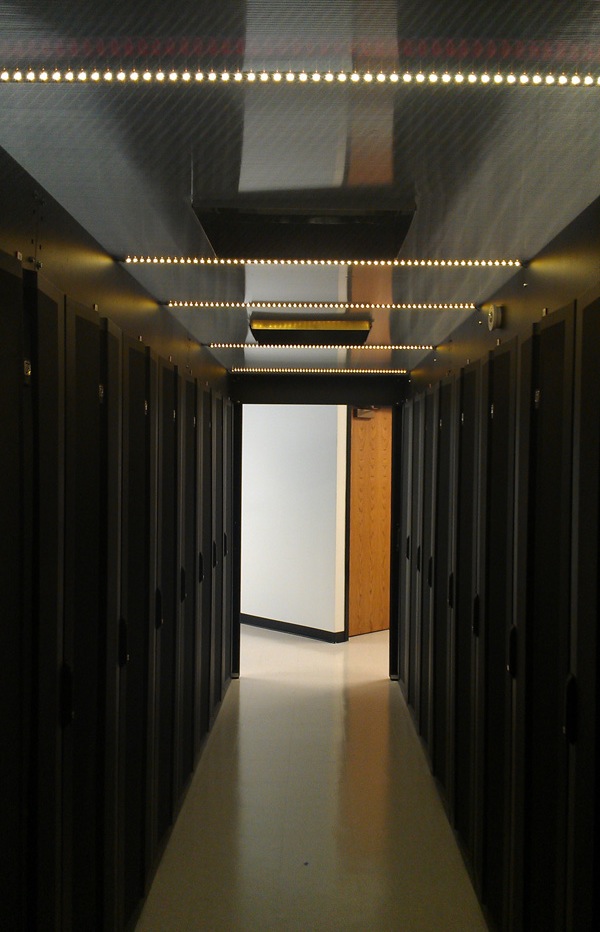 Ken Cox, who has been with the company since its launch in 2001 and is the current VP of operations, said the cold row containment setup has helped the company reduce its power usage by 50 percent. Hostirian partnered with Chatsworth Products, Inc (CPI) to implement the new cold row containment system. According to Cox, CPI plans to complete a case study on Hostirian's headquarter facility sometime this month.
Cox said his favorite thing about working at a data center is the diversity of both work and clients. "It's probably my favorite part," said Cox. "We'll go from a startup that's just getting their feet wet and just got funded to a well funded company that has been in business for 20 years." According to Cox it's the variety of technology that teach company uses that keeps him interested in the job after eleven years.
The tech company is responsible for the hosting operations behind some of St. Louis' fastest growing startups, including Lockerdome and Appistry. "The city's startup community is booming," Cox said. "We're a big advocate of local startups and we donate a lot of services as prizes."
Currently Hostirian's capacity in their new data center is 225kW across 58 racks, with a total capacity of over all three data centers of over 500 Racks and 2112kW of power. According to Cox, once the company enters phase II of its operation its hosting capacity will effectively double. Going forward, Hostirian plans to expand by add more data centers in St. Louis and possible abroad sometime in the next 5 years.
Visit the Hostirian website to find out more about the company's hosting options and facilities around the St. Louis area.