I deal with a lot of data. Between half a dozen email accounts, three social networks, and a Dropbox stuffed full of files, it can be hard to sort through what I need. Until about a week ago, I had no way of searching across these platforms to track down the data I needed. Greplin seemed like an answered prayer to me, consolidating all of my services into one searchable index.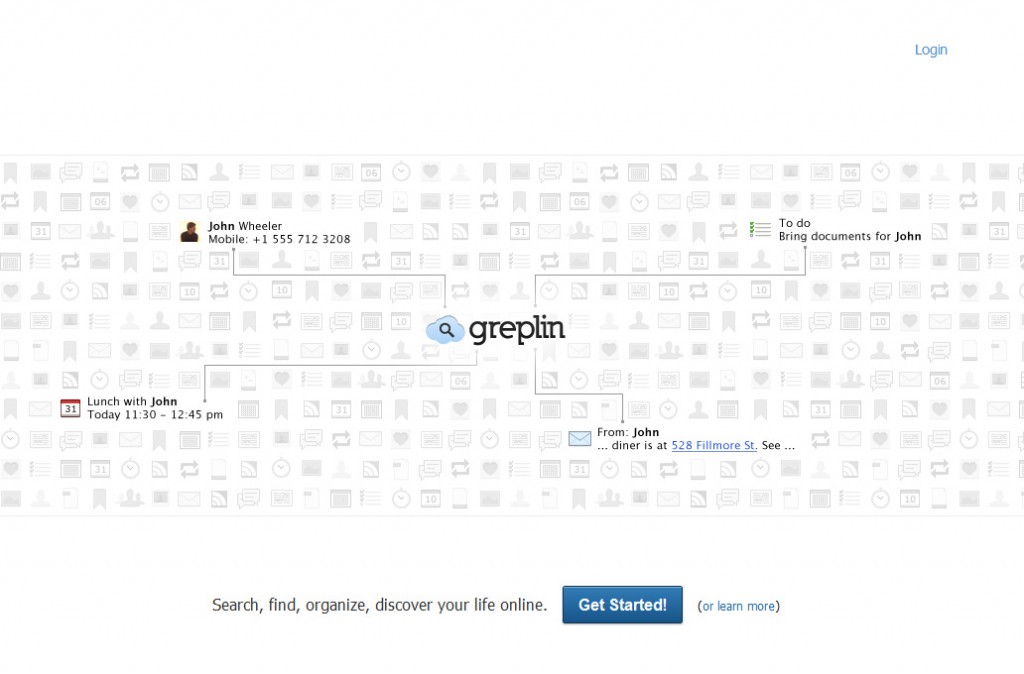 With Greplin, the first thing to do is link all of the services you want to search to it. Greplin supports a ton of services, with sites like Gmail, Google Docs, Facebook, Twitter, Dropbox and several others for free. Additionally, services like Basecamp, Evernote, and Salesforce available for a fee. These "Premium" tier level sites can be made searchable for $4.99 per month or $49.99 annually.  Spreading the word about Greplin unlocks 5 services (Google Reader, Tumblr, Pinboard, Delicious, and Reddit) for free.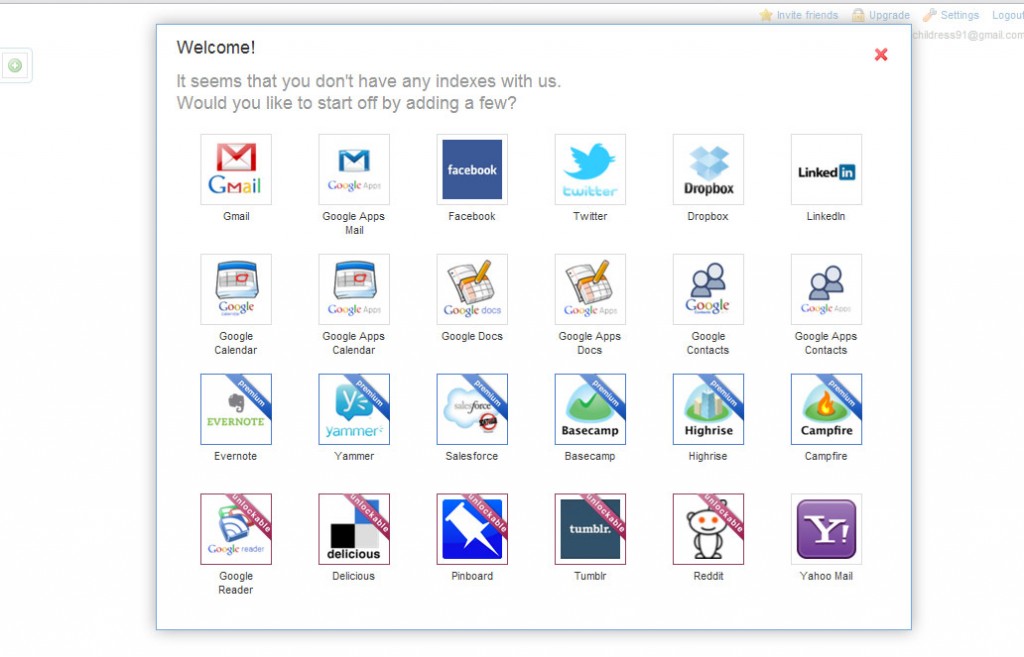 After opening my free Greplin account, I added all of the services I wanted to search across. In less than 10 minutes, Greplin had built the indexes for half a dozen of my accounts, speeding through close to 25,000 files, emails, calendar appointments, and much more. Search was instantly available on my iPhone app as well.
I'm happy to report that the search results for my Greplin account, were not only fast, but deadly accurate as well. I ran quite a few test searches and each time, I was amazed that the document or email I was looking for appeared in less than two seconds. For documents in my Dropbox, Greplin didn't stop at searching the titles; the application has the ability to search into documents like PDF's or even HTML files. Another impressive feature is that you can filter the returned search results by service or category (events, files, messages, or people), giving you the ability to perform precise searches when you already know what you're looking for.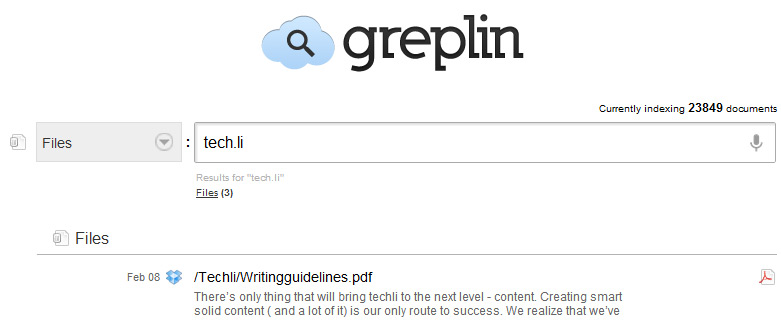 After performing a search on Greplin,  results can be clicked to open the target document. If you're working with Dropbox files such as PDF's, the document doesn't open locally but instead in the browser window. I couldn't get an Excel spreadsheet to open, and I also had a couple of PDF's that returned a "Failed to load PDF document" message, so the service is still a work in progress. As a whole, Greplin works like a mature service with a lot of the rough edges already worked out.
One of the shortcomings of Greplin is that only an iOS mobile app is currently offered, leaving Android and Windows Mobile users to explore other search consolidation services. Competitor CloudMagic, currently in public beta, offers a similar service for free  (albeit with fewer services availble) and already boasts Android and iOS applications. No Greplin competitor offers as many services to search across. Also available is a Chrome search extension that allows the user to search without ever leaving the address bar.
The usefulness of a service like Greplin will only grow as we continue to subscribe to more and more services. I know that Greplin is going to become a mainstay in my toolbox of utilities that helps to organize my digital life. Once Greplin rolls out further mobile applications, it certainly has the potential to pick up steam and become a mainstream service for advanced digital users.