Gladitood, a crowdfunding platform designed for social good on a global scale has announced the launch of not one, but two projects. (Techli first covered Galditood HERE)
In one project, Gladitood has partnered with Kerala Volunteer in an effort to bring a higher caliber of learning to a lower-income school called the R.R.U.P in Kerala, India. R.R.U.P is free for students to attend, but that also means that the school is not an English medium school, so the need for English speaking volunteer teachers is great.
Volunteers stay in Kerala for one to three month periods teaching three classes a day. Many amenities are provided, including housing, and even Wi-Fi. Unlike many other volunteer organizations, Kerala Volunteer does not charge any fees. Volunteers are expected to cover a few living expenses such as food, travel, and visa purchases.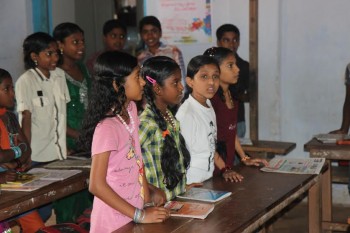 Visit The Kerala Volunteer Gladitood Campaign for more information and to support the project.
Gladitood has also teamed up with International Peace Initiatives to raise funds to supply its School of Hairdressing and Beauty in Kenya, as well as hairdressing courses. These courses are aimed at teenaged mothers to not only give them a skillset they can use to acquire income but also to serve as a venue to provide leadership and mentorship programs.
Counselling sessions will also be provided for the girls, where they learn more general life skills, as well as sex education. The sessions are important for these young girls because teenage pregnancy has become an epidemic. The Beauty Shop/Mentoring program model has been very successful in other communities throughout Africa. IPI hopes to raise $14,000 for the school to help stop the trend of teenage pregnancy in Kenya.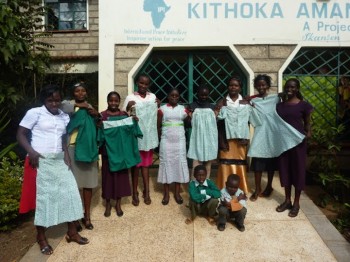 Visit The IPI Gladitood Campaign for more information and to support the project.
The team at Gladitood is proud of their first two projects. Ryan Brennell, the founder of Gladitood states, 
"I am really excited about the projects because they are so different from each other. Kerala is offering a rich long term volunteer opportunity and [ International Peace Initiatives ] is a great organization that has done a lot of things to help kids and women. Setting up the hairdressing school will add to their great sustainable campus." The campus also includes structures like housing and an organic garden.