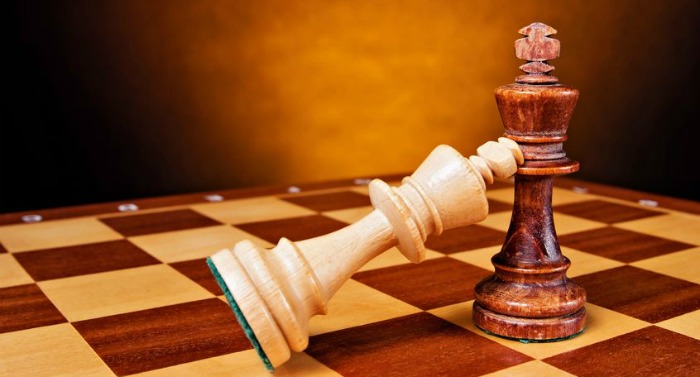 "No one on the corner has swagger like us / Swagger like us, swagger-swagger like us"
If you work in the startup community, you've heard this before: "We're going to launch XYZ iPhone app as soon as I raise money to ___________. Hey, do you have (insert VC here)'s phone number? I need an intro."
While raising money to complete key milestones in the lifecycle of a startup is a strategically sound idea, can you guess the problem with the above statement?
a) The entrepreneur should learn how to code to make the iPhone app.
b) The entrepreneur already had the VC's phone number but lost it.
c) The entrepreneur believes that raising money is the key to the success of the business.
The answer is c. If you got it wrong, don't worry. You're not alone. Many wannabe entrepreneurs think that they have to raise money first (based on their brilliant idea of course) before they can start working on their product or service. It seems logical, right? You need the money first, and the plan will naturally come together as you hire the right people.
But the nuisance called hindsight says otherwise.
Remember Color, the ambient photo sharing app that no one could figure out how to use? People deleted the app in horror once they realized that all of their images would be public to complete strangers around them by default. Color secured $41 million in funding and was led by Bill Nguyen who sold his previous startup to Apple in 2009. Color has since pivoted and is still holding on, but brand name is now like kryptonite.
Yesterday, the startup community was rocked by two stories that were seemingly unrelated. The Los Angeles-based employee rewards startup BetterWorks announced that it is shutting down its employee perks platform on May 31st – just a week after the company's marketing, business development, and operations teams were let go. BetterWorks had raised $10.5 million from investors including Redpoint Ventures, and was led by CEO and co-founder Paige Craig.
Craig is well known as an angel investor and a startup mentor. If anyone was going to succeed in leading a team through a sales strategy pivot, it certainly would be the cutthroat ex-military man with a penchant for partying and a keen nose for business opportunity, right? Wrong, of course. Craig was the star in the losing story of the day.
Meanwhile, up the coast in Palo Alto, an entrepreneur with the exact opposite problem was also making headlines. Eric Simons, the 20-year-old founder of ClassConnect, was in the news after the story broke that he lived in the AOL offices for two months last fall while building his company. Eric and his cofounders were accepted to the startup incubator Imagine K12 on the AOL campus, but Simons saw an opportunity to stay after his co-founders went back to college in the fall.
After discovering that his building badge was still active, Simons worked at the AOL offices late into the night, dodging the security guards and sleeping in the wee morning hours on couches in the building. He would leave to go to the company gym when the first employees started showing up in the morning, then return later to keep working, he told CNET. Simons reportedly spent only $30 during his time in the AOL offices. Now that Simon's story is an instant allegory about the power of tenacity, he has won the startup triple crown: street credibility, free publicity, and punking AOL.
How could it be that a scrappy startup squatter won the press over on the same day that a goldenboy entrepreneur lost? It all comes down to this: execution and swagger are an unstoppable combination. BetterWorks had neither. It was well funded, but executed poorly. It overstaffed before it had solid monetization and sales strategies in place. Decisions like this kill companies, and fast. The team was better known for their partying than for their business prowess. To celebrate before you succeed is to taunt fate. And fate will have none of that.
Simons, on the other hand, was not celebrating at all. He was working as many hours as he could stand, while surviving on free cereal. He has built a lean startup with a minimum viable product that is easy to use and fills a real need for a large market. Teachers need an app to help them build and distribute engaging content for their students.
The lesson that entrepreneurs should learn from Craig's failure and Simons' success is this: do what it takes. If you want to build an iPhone app, don't wait for the money. Use what you have to make it happen. Connect with passionate people who want to join your team, inspire them, find mentors, sleep wherever you can, and never say no to the free cereal. If you are meant to succeed, it will happen. There is nothing wrong with raising money to hit key milestones in your startup, but the money alone will not guarantee that you will come out on top.