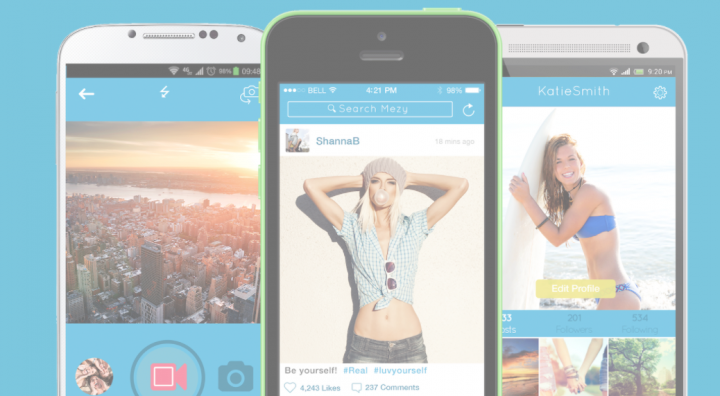 "It was one of the worst feelings in my life, and also took me to one of the best things that ever happened to me," said Jared Bridegan, founder of Mezy.  If you're an entrepreneur, you can relate to what Jared is feeling with that statement. We all have good days and bad days, one where you're absolutely certain everything is going to work to the next being uncertain about absolutely everything.  Well this, was a pretty bad day for Jared.
Everything began in 2002 in Utah.  Jared had an epiphany while driving to school.  His wife had sent him an all-important text, saying something like hi.  "I looked down at it and thought if I crashed because I looked down and read that, I'd feel horrible," said Jared.  Then he thought, what if there was a way to send a geo-locked message?  In terms of personal safety, this makes a lot of sense.  Messages wouldn't hit a person's phone until they reached the destination of a sender's choice.  (Not to mention the fun you could have sharing messages this way!)
Sounds like a great idea, right?  Well, it is, and why over 10 years later there are a few apps available that are tackling this problem.  One in particular, Drop Messages, made headlines after winning a pitch competition in Boston.  (They have an interesting story, too, that I'll share with you soon!)
That pitch competition in 2012 took place exactly four months prior to when Jared and his team planned to launch their own version of Drop Messages, coincidentally, also called Drop.  This was that worst feeling Jared was talking about.  Someone had beaten him to the app.
To be completely devastated in business four months before you were set to launch is not something many people could recover from.  But luckily for Jared, he's not most people.
Launching a business is far from easy in good circumstances, and Jared is doing that (and showing signs of success) in spite of facing challenging and heartbreaking circumstances at home.  Jared's team is based in Utah, but he and his wife Shanna live in New York with their 2-year-old twins Liam and Abigail to be close to medical care.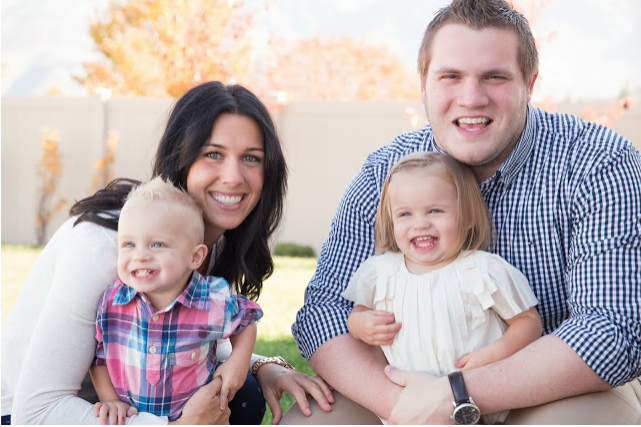 "Our son was born with a heart defect, and they told us he wasn't going to live," said Jared.  "We looked all around the country and said where is the best care?  It was in New York.  We packed up the whole family and moved there."
Jared told me that his son is doing well, but that he will have this his entire life.  In Utah, doctors thought he might live six more months.  In New York, they're thinking he might make it to his 18th birthday before his heart gives out.  "We're happy we get more time with him than we did in Utah," said Jared.
With that in mind, your business falling a part is not nearly as devastating and at the same time even more impressive that he turned what could have destroyed his entrepreneurial dreams into a positive.  "It made us go back to the drawing board and said how do we change mobile messaging now?" said Jared.  "That's where Mezy came from."
Jared and his team took the idea of photo sharing and simplified how you do that in one application, essentially trying to eliminate the need to have multiple photo sharing apps and separate friend lists to share pictures like you want.  "There has to be a way to unify how we share pictures," explained Jared.  "We looked at the most popular and innovative ways to message people and combined all three experiences in one app."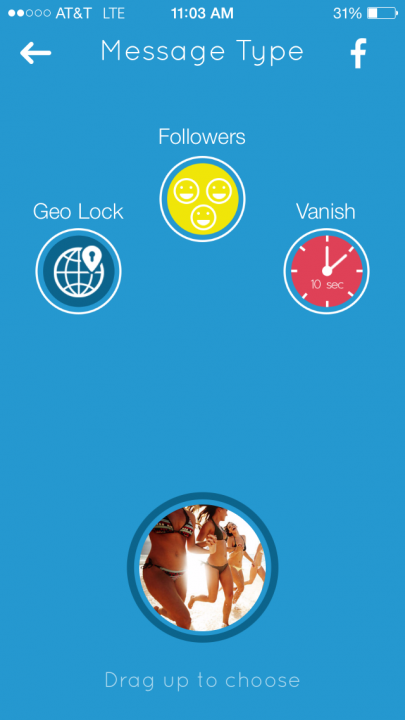 With Mezy, you can share pictures three ways: Instant, Vanish and Geo-Lock.  And, it's exactly what it sounds like.  Instant is posting a photo to a newsfeed for your followers to see, Vanish messages are deleted 10 seconds after your friend has opened it, and Geo-Locked messages can only be viewed when your friend arrives at a particular destination.
"The more people we talk to who are in it, they're really excited about geo-lock messages," said Jared regarding the response he's getting over Mezy.  "Vanishing has had their light, and people are wondering what's next."
Jared and his team are hoping geo-locked messages are the next big thing, and thinking about the possibilities, it's going to be exciting to see where people will take this trend.  How fun would it be to organize a scavenger hunt with this app, leaving clues for your friends to find once they reach certain destinations?  What about brands and businesses being able to offer discounts and incentives when customers come into their store?
Of course, branded messaging is not what Jared and his team are focusing on at the moment, but it is in their sights.  "Brands will follow, but we want people to know there's a better way to share images without having to use three different apps," said Jared.
The team of seven has already made significant strides, having launched just this last December.  They put out an iOS app and fairly quickly garnered 14,000 users without any kind of marketing behind it.  "It's been great and completely organic," said Jared.  "People say hey this is a really cool way to share pictures and it grew from there."
They just launched Mezy on Android, and Jared is busy making new relationships and working toward finding additional funding for the company.  Between the two apps (one launched, and one that almost launched), they've had about $250,000 in investment, $100K of Jared's own money.
"We're very excited to crunch the numbers and make people happy, but we want to focus on how we take this to the masses," said Jared.
You can download Mezy for your phone here.  Give it a try and let us know what you think in the comments.  It's a fun, yet simple way to share photos, and with geo-lock, you'll be ahead of a trend that is highly likely to be the next big thing for photo sharing.
Plus, it has a very cute name, thanks to Jared's wife, Shanna, who recently blogged this great news! "Liam is finally and officially STABLE! This means they have his disease stabilized and that he will only need to be seen every 4 months or so and have one cath lab a year."