Welcome to the launch of Tech.li! Many of you grew to love us as Flyover Geeks, but we felt it was time for a change- time for us to grow into the media organization that was just a glimmer in my eye back when I founded Flyover Geeks in August of 2010.
Flyover Geeks was founded on the belief that there was something missing in startup tech reporting. Other media outlets have covered NYC and Silicon Valley while often overlapping as they go. Lost in this coverage has been the rest of the tech world- Chicago, Cleveland, Pittsburgh, Dallas, Austin, Milwaukee, New Orleans, Columbus, Raleigh, etc, etc, etc. As Tech.li's tagline says- innovation happens everywhere and it is far past time these communities have a light shone on the people and startups making them happen.
Flyover Geeks original mission was to push for coverage in these areas, but we feel Tech.li is less divisive and more inclusive. Flyover Geeks flipped the proverbial middle finger to the coasts while focusing mainly on Chicago and slowly expanding to Milwaukee and Dallas. Tech.li might not be as flippant (pun intended), but don't mistake kindness for weakness. We will not hesitate to call out those individuals in Chicago, the Bay Area and beyond for doing things particularly nasty or underhanded while celebrating the best of what makes the Tech world the incredible place it is.
Our staff has come together over the past months as my travels brought me into contact with people passionate about entrepreneurs and tech and we are all excited to be working together.
Over the next weeks you are going to see Tech.li slowly replace Flyover Geeks and grow into a top tier media brand. We will be launching an online TV show or two in the next few months- we are expanding our coverage beyond Chicago, Dallas and Milwaukee quickly. We'll be bringing on other talented writers in other states and be hosting events in cities across the U.S. We have some exciting projects we are working on to make Tech.li the resource for everyone in tech everywhere and you'll see them released over the coming months.
From a blog and a dream last year to a media company with a staff passionate about covering the booming Tech scene across America, we are hungry, passionate about what we do and ready to deliver the news in tech you need.
We encourage our audience to not be shy- when we screw up, let us know. When one of our talented writers hits a nerve with you- let them know in the comments. Have a startup of your own we should be covering? Send us an email. Want to write for us? We are accepting new writers but only on a trial basis. Right now the interest expressed by many in writing for us has been great to see but we won't just take everyone. If you are interested, reach out to our Editor in Chief or Assistant editor and we'll talk. If you're good and reliable, there might be a spot for you. Our articles have been reprinted and/or referenced by top media outlets like The Chicago Tribune, Crain's Chicago Business, Inc. Magazine, BusinessWeek and beyond. People are definitely paying attention to what we have to say.
Flyover Geeks isn't gone- its better. Say hello to Tech.li, come on in and kick the tires, open a beer, kick up your heels and talk to us. We're glad you're here!
For the Tech.li team,
Edward Domain
Founder, Tech.li (formerly Flyover Geeks)
Say Hello To The Team:
Edward Domain Founder
Edward is the founder of Tech.li (which grew out of Flyover Geeks) and an entrepreneur, early adopter, Army veteran, writer and lover of good burgers, good beer and good wine.  He can remember reading Wired back when they had the crazy graphics that caused vertigo and his favorite computer back in the days of his youth was his Amiga 500.  These days his rig of choice is a Macbook Pro (he's holding out for the iPad3). He founded, grew and successfully exited his own startup TroopSpace and has worked in sales, an ad agency, a number of startups in and out of Silicon Valley and loves San Francisco even if he only lived there a short time (and loves Chicago even more!)
Adrian Artiles Director, Business Strategy
Adrian is the Directory of Business Strategy for Tech.li and also a marketer, entrepreneur, and tech enthusiast. In 2008 he started his company Screaming Fire LLC to provide development and digital marketing services to small businesses, and it has since grown to acquire and develop a wide range of web properties. Adrian spends his free time studying trends, experimenting with different marketing techniques, developing sites, learning new things, and being lactose intolerant. Visit Adrian at AdrianArtiles.com or follow him on Twitter at @AdrianArtiles.
Olena Javorska Editor-In-Chief
Olena Javorska is a ball of energy and Northwestern University alum. She is passionate about entrepreneurship and technology, the things that change lives and bringing people together. During her free time, she enjoys to travel, dance, and people watch.
Rebecca Bettinger Assitant Editor
Becky is a writer, editor and total bibliophile. She enjoys following the tech world but doesn't own a single Apple product. Having grown up in the Chicago suburbs, she now holds down her own little slice of heaven on the west side of the city. An advocate for children's literacy, she is also pondering starting her own blog.
Jason Rowley Senior Columnist, Entrepreneur in Residence
Jason D. Rowley does not like being wrong. He is a writer, startup founder, sometimes landscaper and gardner, and his library's best customer.
Jason is heavily involved with the entrepreneurship scene at the University of Chicago, where he studied political science before "taking a break" (e.g. dropping out, noncommittally) to work with his classmates on his current project, which will debut shortly.
He's written voluminous, ripsnorting articles for Flyover Geeks for over six months and publishes on Tuesdays. Edward Domain and others have described him as "obstreperous", a label he wears with not inconsiderable pride. Jason, in spite of these claims, is a pretty nice guy.
Russell Roering Tech.li Senior Columnist (Milwaukee, Chicago & Social Media)
Russell Roering is a 13 year veteran of Information Technology and a Microsoft Certified System Administrator who has held nearly every IT position from bench tech to Systems Administrator. Upon getting a taste for marketing in 2007 and growing into an award-winning Marketing Manager in 2008, Russell has now combined his two passions and become one of Milwaukee's leading authorities on social media for start-up businesses. He also enjoys social media consulting and serving as a content creator for several PR and tech blogs including Flyover Geeks and Spin Sucks. Russell prides himself on his sharp-witted content and everyman viewpoint as he reports on Milwaukee-area start-ups and social media marketing. You can find his blog at http://socialmediabrat.com.
Dayna Suzanne Schmidt Tech.li Columnist, Producer
Dayna is a jacktress-of-all-trades, including, but not limited to, digital media production, content creation, writing, marketing, project management, video, social media and just plain awesomeness. She is addicted to networking and refuses to ever download any version of 'Angry Birds.' In her spare time she does the mom thing while periodically rocking a mohawk.
Mike Vosters Tech.li Senior Columnist, Texas
Mike Vosters is an entrepreneur, consultant, and researcher from Fort Worth, TX. He is currently a Digital Marketing Consultant for Bravo Equity Partners, Tim Halperin Music, and various SMB. His past experience includes Ogilvy & Mather, Red Bull, and Range Online Media. Connect with him on LinkedIn, Twitter @mikevosters, or on mikevosters.com.
Brooke Fallon Tech.li Columnist
Brooke Fallon was born in Chicago, and raised in New Jersey. Yes, she has been to the Jersey Shore. No, she has never met the Situation–so stop asking! She graduated from the University of Chicago in 2009 with a degree in International Studies. She now works at the IJ Clinic on Entrepreneurship, a nonprofit that offers free legal services, workshops and advocacy for entrepreneurs. As the Office and Community Relations Manager at the IJ Clinic, she coordinates outreach efforts, plans events, and works to promote and protect entrepreneurship in Chicago and beyond. She's a lover of innovation, social justice, cute animals, and vegetarian cuisine.
MIchelle Doellman Tech.li Columnist
Michelle Doellman was born and raised in the middle of the flyover states, in Quincy, IL. Moving to Chicago for graduate school in 2007 opened up new opportunities to write and explore. She graduated from Columbia College Chicago in spring 2009 with a Master of Arts in journalism. Her contribution to a Columbia-run sports website, Beyond the Game, received an award from the Chicago chapter of the Society of Professional Journalists (2009 Mark of Excellence Award Second Place in category of Online Sports Reporting-Four Year College/University.) While getting her fledgling writing career off the ground, she founded a blog: MAD_about_style. She does not enjoy long walks on the beach (too sandy), balloons or cats. She does enjoy long, hot summers, shopping and of course, writing.
Brian Koles Tech.li Columnist (GreenTech)
Brian Koles is an entrepreneur and sales professional/consultant specializing in growing green technology and cloud/Software as a Service (SaaS) companies. He founded GreenTechBuyer in 2010, which is an online service that matches homeowners and real estate pros with top green technology companies when they request proposals for specific green projects. Brian was a founding employee at Vocalocity and held several management positions before leaving to pursue his own ventures. He currently lives in Chicago with his bulldog Hammer where he can be found in the kitchen or appreciating a good beer amongst friends. Follow Brian on Twitter @GreenTechBuyer & @TheSalesTrainer.
Rex Harris Tech.li Columnist (Advertising & Chicago)
Rex Harris is a Media Supervisor in the Video Innovations Group/SMGx for Starcom Chicago. He has an unbridled passion for innovation and emerging technology. He's been tinkering with computers, modifying game consoles, and staying on top of the latest tech news his entire life. Studying business at Ohio University, Rex was lured in by the world of advertising and hoped one day to combine both interests. Working as a digital buyer at Starcom, Rex helped reinvent General Motors' online video strategy and constantly challenged the status quo. Since joining SMGx, Rex has focused on navigating clients and colleagues through the quickly-evolving realm of Convergence.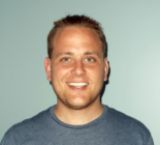 Chris Young Tech.li Columnist, BioTech
Chris Young is passionate about start-ups, biotechnology, and gardening. He is a graduate of the University of Illinois with a degree in biology and has been with a start-up biotechnology company for six years. In addition he is the man behind www.BBSinstruments.com, a medical device distribution company. As a bio-techie, he believes that start-up biotechnology companies deserve the same coverage as technology start-ups. Want to connect? Follow Chris on Twitter @ChrisMYoung