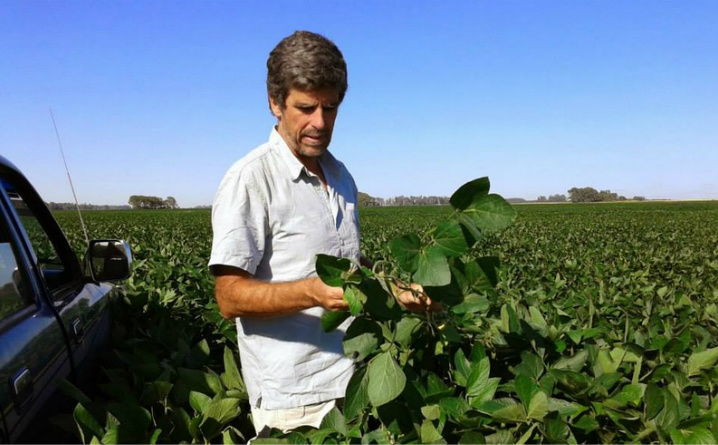 By Sydney Davis
It all began with two of the most passionate, innovative engineers in Argentina who were tired of repeating the same process day after day. Cesar Belloso and Santiago González Venzano believed that their original farming methods could be made more efficient by digitization—and they were right. In 2010, out of their technological innovation and creativity, Solapa4, or S4, was born.
Solapa4 is an agricultural company specializing in georeference technology. By integrating information from three different levels—satellites, drones and on the ground itself—S4 is able to obtain all necessary data regarding field and soil samples. This information aids farmers in making important decisions regarding resource allocation and the production process, saving not only time but also money.
And while S4's innovations were initially created for farmers, the data has proven to be useful in other areas as well.
"We turn technical data into risk-management information," said Tomás Peña, Chief Financial Officer of S4. "This information can help to inform banks and insurance companies of what exactly is occurring on these farms." 

Peña was working on a venture capital fund when three other originators of the S4 team, Rodrigo Ramirez, Laura Lukasik and Mariano Tamburrino showed him their ideas. Pena immediately saw the potential and left his work at the fund to join the S4 team.
S4 is just one of the companies currently participating in the Yield Lab Accelerator program. With its links to Monsanto and the vibrant startup community, Yield Lab provides all participating companies with a variety of opportunities. St. Louis is a good distance from Argentina, but according to Pena, it is certainly worth the trip.
"Yield Lab is the first accelerator that is focusing on this market so it's an honor to be here," said Peña. "We are the only Latin American company that was invited to participate."
S4 will be working with Yield Lab in St. Louis for nine months and Peña is eager to see if their technologies are a good fit for the American market. If all goes well, the company plans to open their U.S. operations in St. Louis.
What else is in the future for Solapa4?
"We hope to become a global company headquartered in the US that will continue to grow and develop," said Peña. "The biological process of the plant is always changing and the algorithms will become more complex everyday. This is a wonderful opportunity we need to take advantage of, and I think we're doing everything to get this done."
For more information about Solapa4 or Yield Lab, please visit their website.