Freshly launched venture capital firm Cultivation Capital of St. Louis announced its first three investments this week. The VC firm targets "young technology companies whose ideas have the potential to disrupt the way we live and work." The investments, which total more than $500,000, were targeted at helping up-and-coming Missouri startups break into the national scene.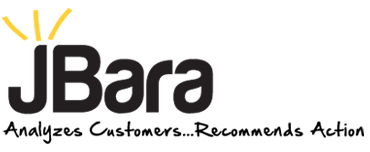 Cultivation Capital invested $250,000 in JBara Software, a service that provides important customer and performance analytics to companies. JBara works as a vital outside point of view for businesses that can often become overly focused on internal company matters, losing sight of customer satisfaction. It provides detailed analytics about company milestones, feature usage, customer falloff, revenue trends, and more.

Sports-centric social website Lockderdome also received $250,000 in funding from Cultivation Capital. The service targets athletes, coaches, scouts, and sports fans, allowing them to create a public page where they can share and discuss big sporting moments in their life. In addition to its web service, Lockerdome has a free mobile app available on both iOS and Android devices.

Cultivation Capital made a third investment into Capital Innovators, a tech-focused accelerator located in St. Louis, whose graduates include both JBara and Lockerdome. Each year, the company hosts a 12-week program in which five startups are given $50,000 in seed funding, along with access to mentoring resources and potential investors.
Israel Vicars, an Associate Partner at Cultivation Capital, pointed to innovation as being a key factor for choosing the company's first investments.
These three companies mark an exciting entrance for Cultivation Capital into the Missouri startup market. Their innovative approaches to business set a strong precedent for future investments in the Midwest.
These early investments were made only days after Cultivation Capital officially launched on the 15th of this month. Vicars said the company is already looking into several new deals this week.