Confluence, a St. Louis-based biomedical research startup, announced that it has secured $4 million in series A venture capital financing this week. The recent round of financing was led by DFJ Mercury out of Houston, Texas, with contributing investors including the Missouri Technology Corporation, BioGenerator, and Helix Fund.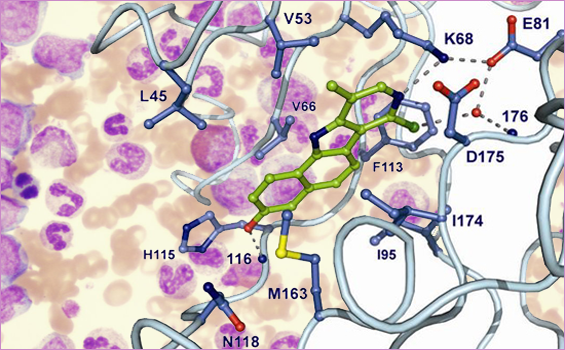 The biomedical company plans to use the latest round of funding to continue its research with kinase inhibitors — a novel form of cancer treatment whose development Confluence hopes to accelerate even further. To describe the process briefly, kinase inhibitors add phosphate groups to molecules, changing both their shape and the way the cell functions. Using kinase inhibitors in cancer treatment can help correct the broken growth response that causes cancer cells to spread so rapidly.
"With the $4M Series A Confluence will progress its programs targeting TAK1 and p38 kinases to IND-enabling studies," said Confluence chief business officer Robert Beardsley. "This venture investment will also further development of our unique kinase discovery platform that has already led to the rapid discovery of high-quality candidates against a number of kinases with important roles in human disease."
Confluence was founded by Joseph Monahan, Gabriel Mbalaviele, and Shaun Selness. Mbalaviele and Selness are currently part of the scientific board of advisors for the biomedical company, while Monahan continues on as the chief scientific officer. Between them the three founders have more than 50 years of experience in the field of drug discovery. The company's CEO, Walter Smith, was a former VP of research at Pfizer, and CBO Robert Beardsley heads another St. Louis-based medical company specializing in small molecule oncology.
"St. Louis is experiencing a surge of exciting new biomedical startups in the wake of down-sizing at several of the area's pharmaceutical research centers," Beardsley wrote. "As these startups progress in development of their products, hopefully this Series A is an early sign of many more to come."
Confluence is currently operating out of St. Louis' BioGenerator Accelerator Labs, which is located in the city's life sciences district known as The Cortex. Visit the company's official website to find out more about its kinase inhibitor research program.