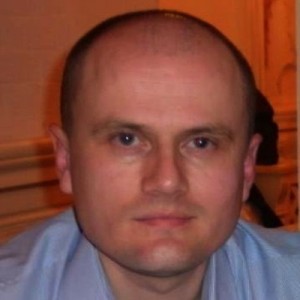 In today's crowded tech landscape, ease of use is what separates an "okay" product from an outstanding one. Developers know that if their creations aren't user-friendly and intuitive, they have a much greater chance of failure. People don't want to pick up a training manual to figure out a new app or piece of software. They want what works now. Developing a product that anyone can use is the key to creating a successful new technology.
Studying Success Stories
You've likely heard of some of the most user-friendly tech products, and for a good reason: These companies created products that help simplify users' lives and are intuitive enough for anyone to use.
1. Dropbox: Dropbox offers cloud storage, which makes all your files accessible on all devices seamlessly. Whether you use it for backing up business files or keeping your music library at your fingertips, this file-hosting service demystifies cloud storage and gives users peace of mind. What makes Dropbox so successful is its ease of use. Anyone can have a membership, and it's free (up to a certain amount of space).
2. Google Drive: Google Drive, formerly known as Google Docs, is similar to Dropbox. Drive allows anyone with a Google account to store, share, and access documents, videos, photos, and more from any device. Like Dropbox, its simplicity makes it successful.
3. Spotify: Part of a software's or product's success stems from its ease of installment. If software or an app is difficult to install (or uninstall, for that matter), potential users get frustrated. Spotify, a digital music-sharing service, installs in a few simple steps. Then, almost magically, you have millions of songs on your own computer, phone, or device for your listening pleasure. It uninstalls quickly, and the only button you need to know how to use is "play."
In the web form-building field, 123ContactForm shares the intuitive qualities of the above products. It follows a "one, two, three — go!" concept when creating online forms and surveys. Anyone — and everyone — can become familiar with the interface and create web forms without any coding expertise, just by playing with the drag-and-drop editor. Ease of use and professional results are the principles we based our product on.
Why They Succeed
The goal of every software developer is to bridge the gap between technology and the end user. Trying new technology or software can be intimidating. People must be able to make sense of technology, and if they don't, they will pass it over and stick with the products they are familiar with. A piece of software that is easy to use becomes simple to market and more likely to gain popularity among users of any level of expertise.
Today's software users seek out products that require little time to learn (no steep learning curve), no costs for installing and maintaining on several computers, and no special training. If your product meets these requirements, your users will be likely to recommend the brand.
Enterprise-ready solutions usually have a short learning curve, and staff in all business departments can use them right away. If your product can leverage the applications people already use with their business processes, you have an even bigger advantage.
Ensuring Ease of Use Before Launch
1. Always start with research. Perform user surveys to put yourself on the right track when development begins, and continue with usability tests regularly to make sure your product has an intuitive interface. Guaranteeing your product's user-friendliness before putting it on the market can make a huge difference in sales. Never neglect the benefits of testing, as it can help you in the long run.
2. Use a familiar foundation. Easy-to-use software adheres to existing standards and is in harmony with the systems that people are already accustomed to. You should aim for usability, but that doesn't mean it has to be incredibly simple the very first time it's used. Reading is not easy for children under the age of five, but it gradually becomes more natural as they age. You just need to start with the skills, framework, and designs that people are familiar with, and build upon that.
3. Turn to the user. Too many times, software developers think they are set to craft a groundbreaking product that will disrupt the market from the first month because of its usability and superior features. But, in fact, it's easier to position your product as a simple solution to a problem.
Just pick a niche that your company and product fit into, and commit yourself to being reliable in that area. Then ask for users' help to suggest improvements and enhancements. It's how we made our product competitive. We offered an easy-to-use form builder that we knew people would like to try, and then we kept listening to their suggestions and tweaked our usability. Asking users what they like or don't like seems obvious, but few listen to this advice, and it's the best way to ensure a product's success.
Creating intuitive software and tech products requires listening to the public and understanding what, exactly, makes that product easy to use. It's another important step to take before bringing a product to market, and it can lead to great success. Your users will thank you for listening to their needs and creating a simple, helpful product for them to enjoy.
About the Author: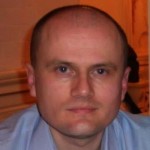 Florin Cornianu is the co-founder and CEO of 123ContactForm, a leading online form builder that allows anyone to create web or mobile forms and surveys as easy as 1-2-3. Florin is a thought leader in entrepreneurship and technology, and he welcomes anyone to reach out to him on Twitter, Google+, or directly at 123contactform.com.