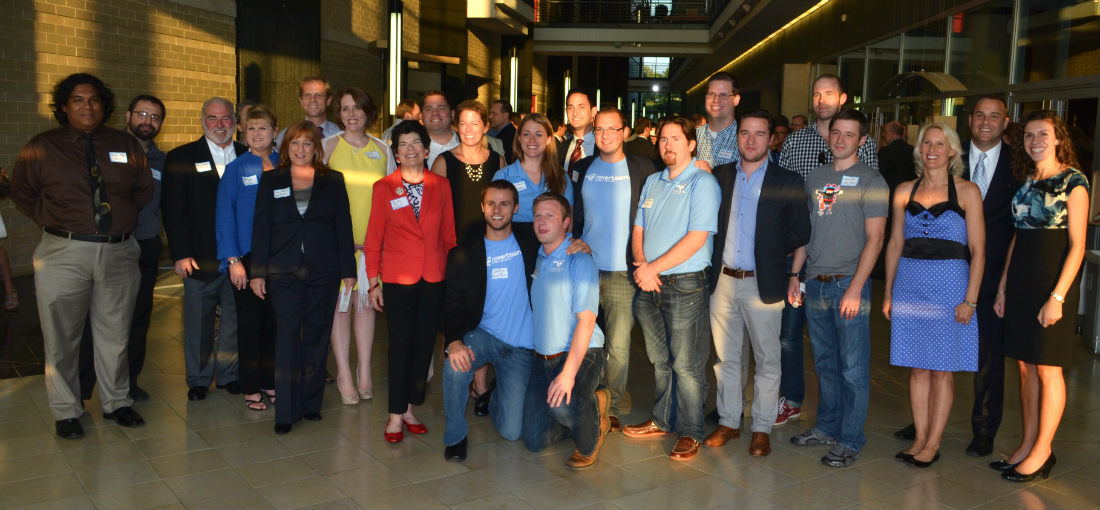 Two healthcare plays, two video game makers, and a mobile college student discount app were announced last night as the latest St. Louis startups to get backed by the Capital Innovators seed fund and accelerator program.
At an event inside the spacious Chesterfield headquarters of cloud computing company Savvis, which itself was a promising St. Louis tech company some two decades earlier, Capital Innovators CEO and managing partner Judy Sindecuse introduced the latest winners of the $50,000 in seed funding.
The fund takes in two new classes of companies annually, with about five startups in each class going through the accelerator program.
After about two years, Sindecuse said that the first class of Capital Innovators companies have so far seen a 680 percent growth in valuation. The fund's portfolio overall is at about 3.5X, she said, and Capital Innovators companies have created 350 jobs.
But for cash-hungry startups, perhaps the most important metric measuring the success of the program was the last number Sindecuse shared.
"Our companies as a whole have been able to raise $38 million in follow-on funding after they left our program," Sindecuse said. "So anybody who says you can't raise money in St. Louis, they're wrong. Thirty-eight million dollars is an impressive number and most of that is from people right here in St. Louis."
Among the companies to join Capital Innovators for the Fall 2013 round, Pixel Press stands out from the rest of the pack. Before the nod from Capital Innovators, founder Robin Rath had already managed to raise more than $100,000 from more than 2,200 backers on Kickstarter and get coverage from a who's who of the tech news world. Pixel Press is a platform that will allow people to draw levels for a platform-style video game using paper and pencil. Once the user snaps a photo of the level using a smartphone or iPad, the Pixel Press software will convert the drawing into a playable level. His team is now working towards a goal of shipping the first version by the end of the year.
The other gaming startup that will join the Fall 2013 class has garnered less attention by tech blogs, but has raised a lot more money than most startups do before joining an accelerator program. Kingdom Scene Endeavors is a subscription-based virtual world for children, designed to provide "transformative content for kids aged 7 to 13." According to Securities and Exchange Commission filings, the company raised $1.4 million in a private offering that started in March 2012 and wrapped up last May. The company was founded by Zachary Fay, a former youth pastor and management consultant with Deloitte Consulting.
Founded by digital marketing veteran Dana Fowler, HealthyMe is a medical technology startup seeking to profit from new healthcare regulations while helping chronically ill patients at the same time. One key piece of President Barack Obama's Afforable Care Act is the penalties levied against hospitals with high readmission rates. HealthyMe wants to use mobile text messaging reminders to work with diabetes patients and other chronically ill groups on increasing adherence to lifestyle chances and medication regiments required to keep them out of the hospital.
The other healthcare technology startup to get funded by Capital Innovators is Symvato, which provides a Software As A Service tool to help doctors and other medical professionals comply with complex health records privacy regulations without having to hire auditors or consultants.
And last but not least, the Fall 2013 class of Capital Innovators includes RoverTown, a mobile marketing and discount app for college students. RoverTown, which started on the campus of Southern Illinois University, was also one of the 20 startups to receive an Arch Grant award last May.