Following its recent round of funding to the tune of $35 million, Chicago payment processing startup Braintree has begun a program this week to give back to its next crop of customers. The company announced this week that, for the next 1,000 businesses to create a Braintree account, it will wave processing fees for the first $50,000, no strings attached.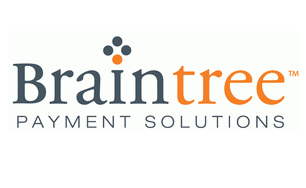 Why would Braintree put forward such a generous offer? According to CEO Bill Ready, the initiative is to kickstart the same kind of businesses that have become successful with the help of Braintree's payment processing platform — companies that include Airbnb, Uber, and LivingSocial.
"We've been successful because we helped them succeed," wrote Ready. "With our new funding, we wanted to find a way to help the next generation of startups and developers follow in the footsteps of countless successful startups that have built on Braintree." The payment processing company is forfeiting almost $2 million in revenue going forward with the charitable program.
Since there are no contracts or commitments involved, businesses that sign up for a Braintree account and receive the offer can choose to stay on with the company after the $50,000 has been used up or head off to another processing service. Ready is hoping that the offer will demonstrate Braintree's commitment to growing the nationwide startup ecosystem.
"We're developers and entrepreneurs too and we know that first $50,000 in revenue is the hardest," said Ready. "We know that there's no tougher time than when you're building out the early iterations of your product and getting your first customers… we want to do our part to make that a little easier."
The offer is currently only available to companies within the US, though Ready said Braintree plans to offer a similar program to global companies in the future.
Braintree recently took home the Merrick Momentum Award, given annually by the Chicagoland Entrepreneurial Center, and earlier this month unveiled instant merchant account approval for companies in the US. Companies looking to start a new Braintree account can sign up here.