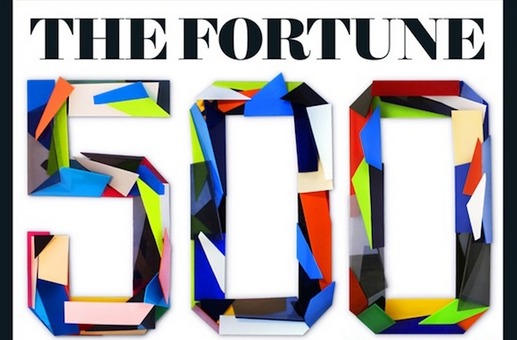 Apple is now one of the top 20 largest corporations in the U.S., according the the 2012 Forbes 500 List. The company jumped an impressive 18 spots from last year's 35th rank to its current 17th rank.
Although familiar corporations are predictably holding the top three slots – Exxon Mobile, Wal-Mart Stores, and Chevron respectively – Apple's climb is surprising considering it beat out giants like Citigroup, Wells Fargo, and Procter & Gamble.
In the industry specific "Computers, Office Equipment" ranking, Apple is second to Hewlett-Packard. A closer look reveals that Apple could easily overtake HP in 2013 thanks to the difference in percent change in revenue. Apple's revenue has grown 66 percent since 2010, while HP only grew 1 percent since 2010. Dell, Xerox, and NCR round out the top 5 in the category.
The Fortune 500 list ranks companies by revenue, but Apple would have ranked much higher if the list was organized by profit. Apple cleared nearly $26 billion according to Fortune, which is higher than any other company, except for Exxon and Chevron. Some companies in the top 100 even posted losses, including Fannie Mae, Freddie Mac, and Supervalu.
According to Fortune's analysis of Apple's climb on the charts, the passing of Steve Jobs was tragic but did not have a negative effect on the company's performance:
Under CEO Tim Cook, the company continued pumping out new products – like a significantly upgraded version of the iPad tablet. Apple nearly doubled its earnings per share in 2011, compared to 2010. That helped nudge management to announce plans for the firm's first dividend since 1995, returning some of the $97.6 billion in cash it had accumulated."
With the impending launch of the next iPhone this year, Apple could very well climb higher next year into the top 10.