Aisle411, St. Louis' commercial indoor mapping startup, announced this week that it has received a $250,000 investment from FinServe Tech Angels. The firm recently teamed up with St. Louis Arch Angels, who have already made investments totaling more than $800,000 in the mobile-focused startup, to fund and grow the city's community of tech companies.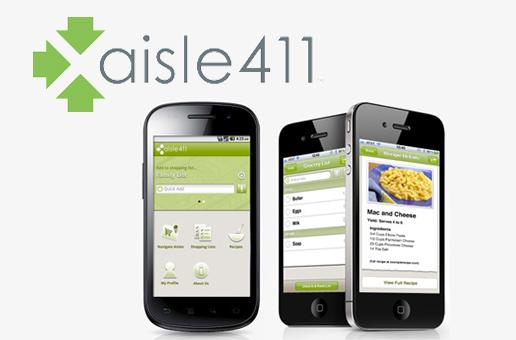 The St. Louis startup has created a mobile app that assists shoppers with finding exactly what they're looking for in their favorite stores. By using accurate indoor maps, shoppers can quickly find the locations of the products they need within the sometimes-labyrinthian confines of larger retail stores.
Just last month, aisle411 expanded its executive management team by hiring Norwood Keel, Michael Yang, and Peter Esparrago, who came onboard as the company's COO. Leading up to its latest hires, Aisle411 has been growing its business by striking a deal with Walgreens to bring the indoor store navigation to franchise stores across the nation, and acquiring WiLocate's technology assets to expand the company's library of indoor maps.
The latest investment is part of a larger round that includes investments from both the St. Louis Arch angels and Cultivation Capital, said aisle411 co-founder Matt Kulig. The funds will be put toward growing the company and paying its recent round of executive hires into the future. Kulig said he's excited about the latest series of investments and thrilled to have the support of the St. Louis community behind aisle411.
"The new funds will help support the initiatives that we've been working on and are trying to bring to closure," Kulig said. The co-founder concluded that the company will be revealing the new initiatives, including some new strategic partnerships, in the coming months.
Aisle411 is currently headquartered out of St. Louis' Center for Emerging Technologies, and has more recently established offices in Palo Alto. To find out more about the rapidly-growing store navigation startup, visit the company website or download the free app to give it a try for yourself.