Following a series of recent investments from FinServe Tech Angels, Cultivation Capital, and St. Louis Arch Angels, location startup aisle411 has joined a selection of mobile industry groups to advance the company's indoor mapping technology. This week aisle411 has become part of the Bluetooth Special Interest Group, the Open Geospatial Consortium, and Open Mobile Alliance in a move that will give the company access to a robust network of industry leaders.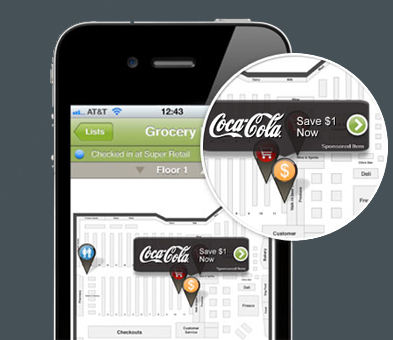 Each of the three groups will provide the St. Louis company opportunities to collaborate with other leading companies in the mobile market and stay at the forefront of developing industry technologies, focusing on advancements in location-based services.
"Our commitment to innovation and helping change the in-store shopping experience led us to participate in these industry groups," said aisle411 CEO Nathan Pettyjohn. "We are expanding upon our indoor positioning technology to enhance the more than 9,000 indoor searchable maps that aisle411 currently supports for leading retail partners in our effort to provide the most valuable indoor location and commerce platform for our partners."
Aisle411 has recently partnered with Walgreens to bring the indoor location technology to nearly 8,000 stores across the US. Earlier this month aisle411 co-founder Matt Kulig told Techli that the St. Louis company is currently working on closing additional strategic partnerships to be announced in the coming months.
In addition to helping shoppers find exactly where an item is in the store, the free app enables users to create shopping lists and even find recipes to make sure they're grabbing everything they need. Retailers can even recommend products and display deals through the app to help drive customer buying decisions.
"We look forward to being part of these initiatives, allowing us to partner and plug-and-play with industry leaders to accelerate industry adoption of the most engaging shopping experience for customers across different devices, geographies, service providers, operators, and networks," said Kris Kolodziej, who joined the team as VP of location services leading up to aisle411's latest round of executive hires.
The Aisle411 app is currently available for free on both the Apple App Store and Android Market. Visit the company website to find out more about the hot St. Louis startup.