Michigan based SkySpecs backed by fellow Midwestern investors
---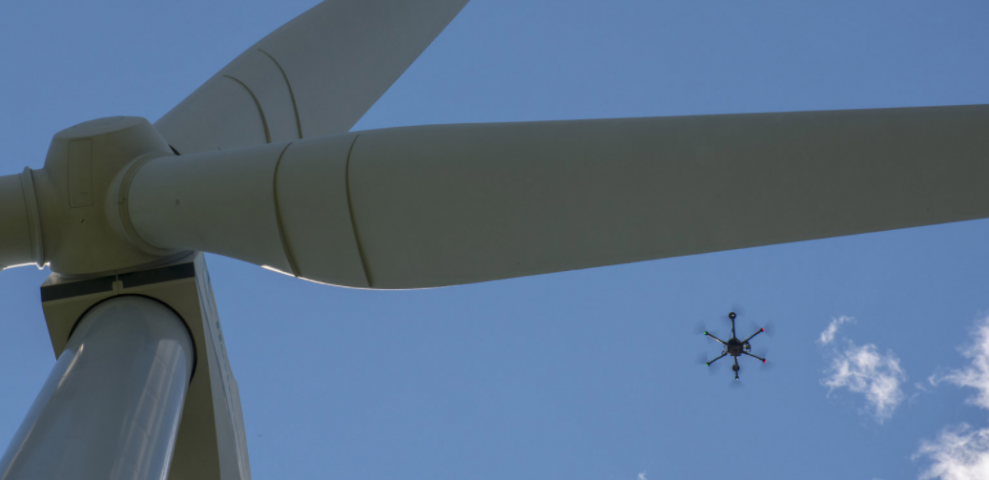 SkySpecs, the Ann Arbor based startup which monitors and inspects wind turbines for wind farm owners, has two new investors in the form of Capital Midwest Fund and UL Ventures which are based in fellow Midwestern states Wisconsin and Illinois.
They join fellow Midwestern investors Huron River Ventures and Venture Investors who have invested in SkySpecs previously to increase the total amount raised by SkySpecs to $8 million in a Series B funding round led by Germany-based Statkraft Ventures.  
SkySpecs managed to successfully replace the need for "human inspectors" with drones when it comes to wind turbine inspections. The startup has been working on the project for over five years now since it was founded in 2012.  
There were two big problems that exists with the human inspection method of inspecting wind turbines. First it is a high-risk job which which requires the workers to work hundred of feet above ground. Secondly, it's expensive and time-consuming.  
With SkySpecs, its drones collect all the data necessary quickly and efficiently by taking high-resolution images that can identify even the smallest cracks.
The images are then quickly sent to the SkySpecs database and investigated by SkySpecs investigators who do the rest. The total time of the whole process is merely 15 minutes. SkySpecs thus makes inspections faster, safer, easier and more affordable.
SkySpecs was founded by Michigan College of Engineering graduates Danny Ellis and Tom Brady.  
"Last year we proved that SkySpecs is the best-in-class at collecting data that can be used to assess the health of energy infrastructure. This year we will enable owners to harness the power of the data collected by our automated drones in a platform that they can use to decide what to repair and when to repair it," commented Ellis in regards to expectations for SkySpecs in 2018.  
Founders Danny Ellis and Tom Brady can boast with having been shortlisted for numerous aerospace engineering awards and were most recently named in the "Forbes 30 Under 30" list.