The Profile Of A Seattle Startup [Infographic]
---
Seattle is home to one of the fastest growing technology hubs in the U.S. The city is small and somewhat isolated, which makes it perfect environment for a tight-knit startup scene. Several VCs and Angel networks have set up shop, hoping to further contribute to Seattle's startup success.
In case you aren't sold, the team at SUM Seattle has put together an infographic with interesting facts and figures from some of Seattle's top startup companies.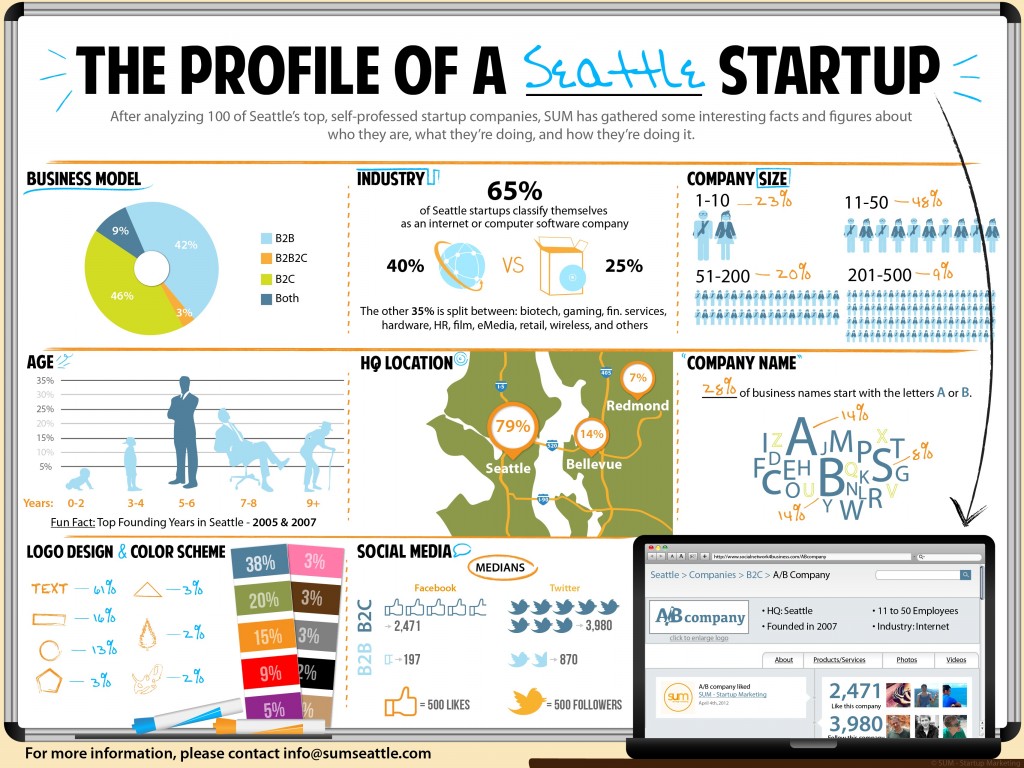 Click on image to see larger version.
Techli team
Techli delivers news and in-depth editorial on the technologies, businesses and ideas that are changing the way we live, work, and play.